Wayne's premier home remodeler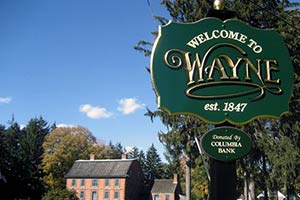 For 25 years, Advantage Contracting has provided home remodeling services to residents throughout northern New Jersey, including those in our home base in Wayne, NJ. Our services are vast–we handle home improvement projects such as kitchen and bathroom remodeling, additions and more. We do whatever it takes to help turn your remodeling vision into a reality.
We offer a wide variety of home remodeling services
Whether you are looking to remodel your entire home, just one room or need a smaller job done like roof repairs or window installation, Advantage Contracting can help. If you live in Wayne and think your home needs a new look, some structural repairs both, contact us today! Advantage Contracting offers numerous remodeling services, but are a a few that we could do for your house:
Home Additions–if your house could use a little more space, give us a call. We can help you expand a current space like a kitchen or bathroom, or build an entire new area to your home altogether. We'll also work with you throughout the home addition process to ensure what we're doing matches what you've envisioned.
Kitchen Remodeling–Whatever you'd like to change in your kitchen, floors, cabinets, countertops, etc., Advantage Contractors can do it for you. We can handle any kitchen remodeling project from start to finish.
Bathroom Remodeling–Sometimes, the bathroom just needs a new look. If that's how you're feeling, contact us today. Whatever you need upgraded in your bathroom, we can do it–plumbing, fixtures, appliances, you name it.
Our job isn't done until you're satisfied
At Advantage Contracting, our success is measured by our customers' satisfaction. That means, any project we do isn't finished when the remodeling is complete–it's finished when you're happy with the job we did. It's important to us that all of our Wayne, NJ customers feel the end result of their remodeling job is what they initially imagined.
Wayne, contact Advantage Contracting to Learn More
Wayne residents, if your home needs remodeling, get in touch with Advantage Contracting today. We can help you with kitchen, bathroom and bedroom remodeling, additions and more. Call (973) 696-0333 or complete our online request form for your FREE, no-obligation estimate.