Pompton Plains go-to shop for home remodeling projects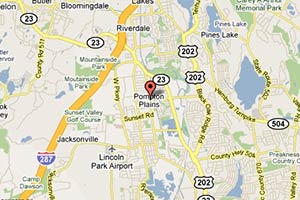 Advantage Contracting has worked with Pompton Plains residents to help their home remodeling visions come to life for 25 years. Whether you're looking to remodel your kitchen or bathroom, finish your basement, put an addition on your home, or all of the above, Advantage Contracting can help. We also can do exterior jobs such as roof or siding repair and deck or patio installation.
Advantage Contracting Home Remodeling Services in Pompton Plains
Perhaps the biggest advantage of working with Advantage Contracting is we can handle every part of our Pompton Plains home remodeling projects. For example, when we do a bathroom remodel, we take care of the demolition, clearing away the debris, plumbing, electric and fixture installation. There's no need to call on anyone else–our experienced team of professionals can take care of it all.
Our services include kitchens, home additions, window and door installation, decks, roofing and more for both remodels and new construction.
We pride ourselves on customer service
At Advantage Contracting, it's important to us to get every home remodeling project in Pompton Plains done in a timely manner at a fair price. What's just as, if not more, important to us is that our customers are happy with the finished product. That is how we know a project is complete–not when we believe it is, but when you're happy with the work we've done. Your satisfaction is how we measure success.
Get in touch with Advantage Contracting to Learn More
Pompton Plains residents, let Advantage Contracting handle your next home remodeling job. No job is too big or too small for team of experienced contractors and technicians. Call (973) 696-0333 or complete our online request for your FREE, no-obligation estimate.